Winter and winter break - SKIS, SNOWBOARD OR A SLEIGH RIDE?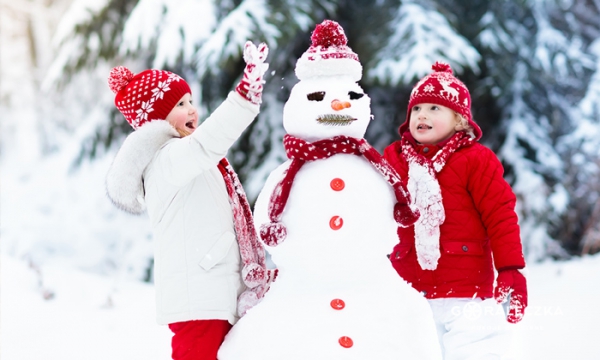 Podhale is a perfect destination for spending the winter actively. The guests are awaited by a vast range of attractions, however the greatest advantage of the winter break and winter in the mountains is the possibility of using the ski slopes or thermal pools.
During the winter break the additional classes in skiing schools are organized for children. It is a perfect opportunity to learn skiing or to improve. At your disposal there are also the equipment rentals – of skis, snowboards, poles, helmets, caps and gloves.
The price of stay includes:
Accommodation, breakfast
Wooden sledges (6 at disposal)
Playroom with toys for children
A room for playing billiards and table tennis
Place for a fire or a barbecue
Crib and a bath for children (after prior booking)
Dodatkowe możliwości:
In order to eat dinner, supper or others we encourage to visit the restaurant "Karczma Wiyrchowo" located next to the guest house Góraleczka.
We help organize the sleigh ride with a fire and roasting sausages or an evening party with the highlander band
We have attractive discounts for thermas in Podhale, such as Gorący Potok or Termy Chochołowskie
"See another side of Podhale, far away from the crowded streets, bustle and tourists. For your holiday choose a completely new place that will open a window to the view of the tops of the Tatra mountains, green meadows and peaceful atmosphere right in front of you." More about us.
Additional information
minimum 3 days stay
Breakfast included
Children

Children under 3 years old- for free, under 6 years old -50% discount, under 10 years old- 20% discount.

Pets

Pets are allowed only after informing the owner of the property. Additional payments are not required.

Additional information

The condition of making a reservation is to pay 30% of the down payment. The reservation can be cancelled, free of charge, up to 14 days before arrival. If the reservation is cancelled in a shorter period, a down payment of 30% of the total price of the stay will not be refunded.