Easter in Tatra Mountains - TRADITIONS AND FUN IN PODHALE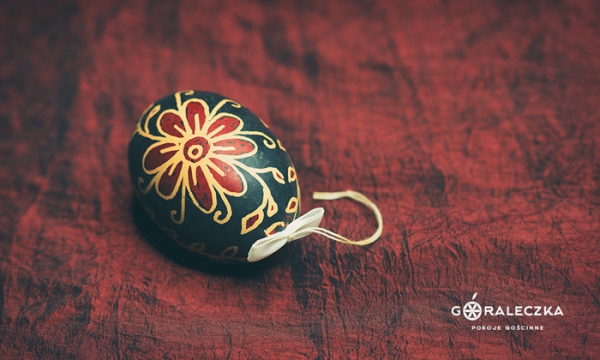 Podhale is a region distinguished by special care for tradition that is passed down from generation to generation. In this place Easter is connected to singing, dancing, regional clothes and incredible atmosphere.
First of all, Easter is the time of reflection and relaxation. In order to rest effectively and to take a distance from fast living, it is worth choosing the Guest House Góraleczka. Festive dishes, comfortable rooms and relaxation among the beautiful views is a guarantee of spending an incredible Easter.
The price of stay includes:
The offer is being prepared
Additional possibilities:
The offer is being prepared
"See another side of Podhale, far away from the crowded streets, bustle and tourists. For your holiday choose a completely new place that will open a window to the view of the tops of the Tatra mountains, green meadows and peaceful atmosphere right in front of you." More about us.
Additional information
minimum 3 days stay
Full board
Children

Children under 3 years old- for free, under 6 years old -50% discount, under 10 years old- 20% discount.

Pets

Pets are allowed only after informing the owner of the property. Additional payments are not required.

Additional information

The condition of making a reservation is to pay 30% of the down payment. The reservation can be cancelled, free of charge, up to 14 days before arrival. If the reservation is cancelled in a shorter period, a down payment of 30% of the total price of the stay will not be refunded.