Summer in Podhale - A LOVELY SURROUNDING, GREAT ATMOSPHERE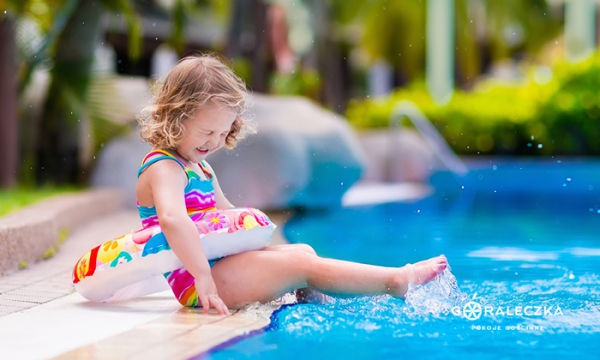 It is worth spending holidays in Podhale. There is something unusual that cannot be found in other regions of Poland. There you can go hiking in the mountains, swim in the flowing rivers, meet authentic mountainous traditions, bathe in the hot thermal water and try the kitchen of Podhale.
Summer in this region is a guarantee of unforgettable memories. No matter the age or preferences, everyone will find there everything we look for – relaxation, leisure activities, new tastes, picturesque landscapes, monuments and folklore.
The price of the summer offer includes the accommodation and tasty, rich buffet breakfast. Especially we recommend trying ecological, home-made products. The breakfast is served from 8.30 to 10.00.
The price includes:
accommodation
playground
a large garden for running and playing
sun loungers in the garden
children's playroom with toys
games room with billiards and table tennis
place to play football, volleyball, basketball, badminton
a place for bonfire and barbecue
a cot and a baby bath after a prior reservation
a possibility to spend an evening with live highlander music
Additional possibilities:
In order to eat dinner, supper or others we encourage to visit the restaurant "Karczma Wiyrchowo" located next to the guest house Góraleczka.
We help organize a campfire with food or an evening party with a highlander band
We have attractive discounts for thermas in Podhale, such as Gorący Potok or Termy Chochołowskie, see more attractions
"See another side of Podhale, far away from the crowded streets, bustle and tourists. For your holiday choose a completely new place that will open a window to the view of the tops of the Tatra mountains, green meadows and peaceful atmosphere right in front of you." More about us.
Additional information
minimum 3 days stay
Breakfast included
Children

Children under 3 years old- for free, under 6 years old -50% discount, under 10 years old- 20% discount.

Pets

Pets are allowed only after informing the owner of the property. Additional payments are not required.

\r

Additional information

The condition of making a reservation is to pay 30% of the down payment. The reservation can be cancelled, free of charge, up to 14 days before arrival. If the reservation is cancelled in a shorter period, a down payment of 30% of the total price of the stay will not be refunded.