Autumn in the mountains - BEAUTIFUL COLOURS, FRESH AIR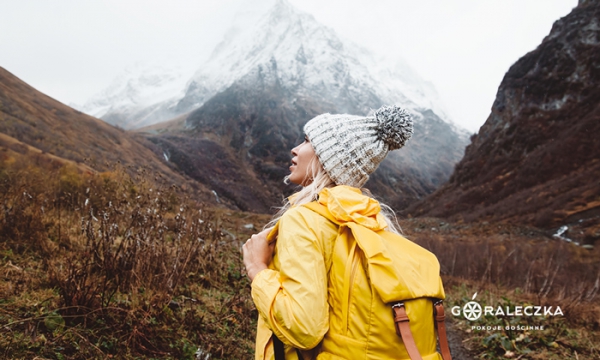 It is said that autumn is the best time to travel to the mountains. In this period you can see the colourful landscapes and experience calmness and peace. The leaves change their colours creating beautiful landscapes that cannot be ignored.
In the autumn we can be surrounded by a peaceful quietness far away from the crowded streets. In this time of year the sun does not shine so intensively, so we can easily spend time surrounded by nature. We do not have to convince anyone that physical activity is extremely healthy and that in Podhale we can combine both pleasure and benefits.
The price includes:
accommodation, breakfast
playground
a large garden for running and playing
sun loungers in the garden
children's playroom with toys
games room with billiards and table tennis
place to play football, volleyball, basketball, badminton
a place for bonfire and barbecue
a cot and a baby bath after a prior reservation
a possibility to spend an evening with live highlander music
Additional possibilities:
The price of the autumn offer includes the accommodation. There is also a possibility of ordering a tasty buffet breakfast with a rich menu at the price of PLN 15/person. The breakfast is prepared after at least 10 people order it.
20 meters from our guest house (on the other side of the street) there is a self-service shop where you can buy fresh bread every day.
In the facility Góraleczka we make available also the kitchen area with the fridge, microwave oven, electric kettle and dishes.
In order to eat dinner, supper or others we encourage to visit the restaurant "Karczma Wiyrchowo" located next to the guest house Góraleczka.
We help organize a campfire with food or an evening party with the highlander band
We have attractive discounts for thermas in Podhale, such as Gorący Potok or Termy Chochołowskie
"See another side of Podhale, far away from the crowded streets, bustle and tourists. For your holiday choose a completely new place that will open a window to the view of the tops of the Tatra mountains, green meadows and peaceful atmosphere right in front of you." More about us.
Additional information
minimum 2 days stay
without food
Children

Children under 3 years old- for free, under 6 years old -50% discount, under 10 years old- 20% discount.

Pets

Pets are allowed only after informing the owner of the property. Additional payments are not required.

Additional information

The condition of making a reservation is to pay 30% of the down payment. The reservation can be cancelled, free of charge, up to 14 days before arrival. If the reservation is cancelled in a shorter period, a down payment of 30% of the total price of the stay will not be refunded.